Permanent Activities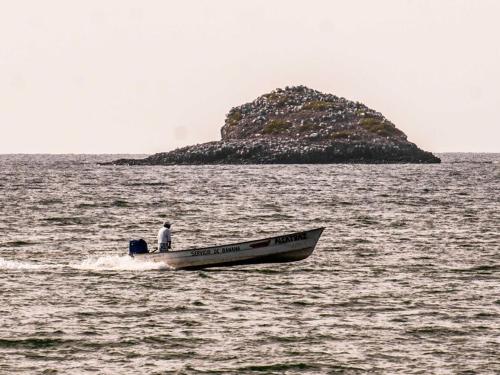 Boat ride

The boat can take you to different beaches of the Bay of Jaltemba, which are a natural beauty to spend a few hours or the whole day. It is recommended to visit Playa del Toro, Frideritas and Isla del Coral (currently in negotiations to declare itself a protected natural area). You can also take the Party Boat, which gives a tour of the bay for 3 hours.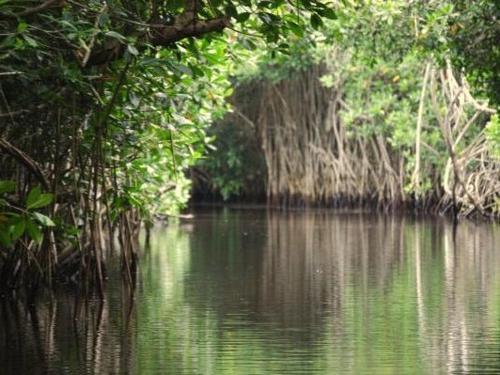 La Tovara and San Blas

Located 1 hour by road from Guayabitos, this place is a source of fresh water that forms a river that runs beneath a beautiful vegetation where you can see countless birds and other wildlife such as crocodiles, turtles, iguanas and water fish. sweet and salty At the end of the tour there is a natural pool of fresh and crystalline waters surrounded by mangroves, rocks and orchids that make the place a true paradise.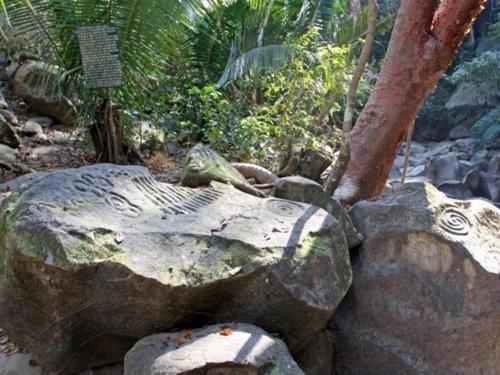 Altavista Petroglyphs

Half an hour's drive and half an hour's gap we are in an area where there is an area of ​​petroglyphs that are the centers of a ceremonial sanctuary of the indigenous people who inhabited these regions in pre-Columbian times.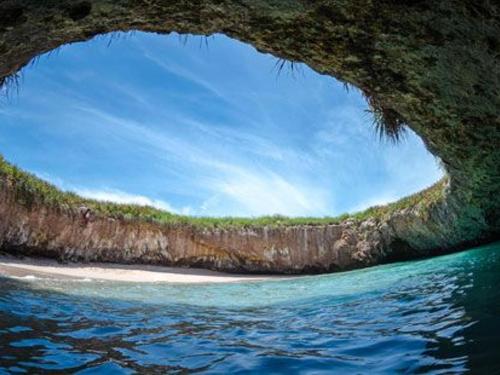 Marietas Islands

Declared a Protected Natural Area, this impressive area of ​​encounter with marine flora and fauna is a great experience. They are located 40 minutes by car from Guayabitos, and another 20 minutes by boat. Excellent for spending the afternoon, diving and snorkeling.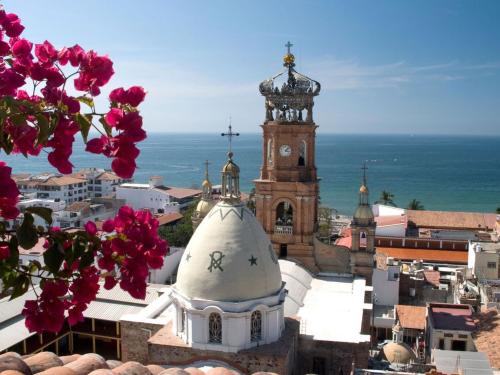 Vallarta Port

The city can be visited by tradition, it is worth to stay in Guayabitos and spend the day in the city: have breakfast at the marina, spend the day at Los Arcos and finish with a walk after dinner on the recently remodeled boardwalk.
Colonial Nayarit

The cities of Tepic, Ixtlán del Río and Compostela are part of the cultural and historical heritage of Nayarit. Even the city of Compostela is to be named Magical Town.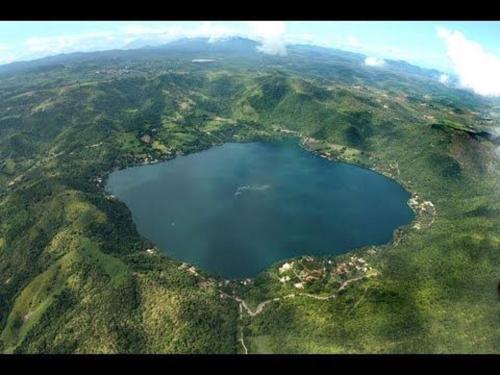 Haunted lagoons

The lagoons of Santa María del Oro and San Pedro Lagunillas are a great attraction for the area. In the first one you can swim and dive and carry out recreational activities. The second is known for its exquisite cuisine.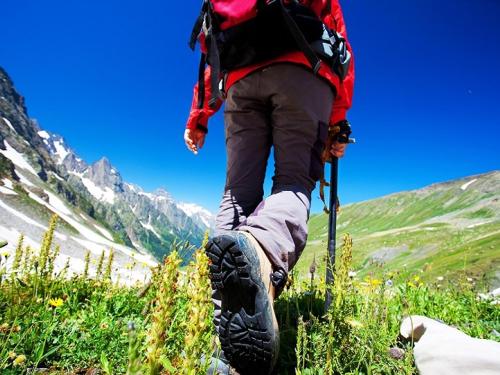 Trekking

The Bay of Jaltemba, surrounded by so much mountain is the perfect place to practice the walks towards the pineapple, corn and bean fields; as well as the mountains and cliffs with the coast.
Sun and beach

Because of the geographical characteristics, we have excellent weather all year round and sun most of the time. Jet ski Available every day at the beach, with the opportunity to reserve by time lapse and in groups. It is a perfect opportunity to have fun and know the Jaltemba Bay.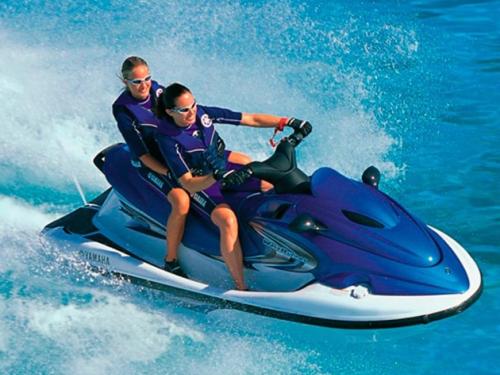 Jet ski

Available every day at the beach, with the opportunity to reserve by time lapse and in groups. It is a perfect opportunity to have fun and know the Jaltemba Bay.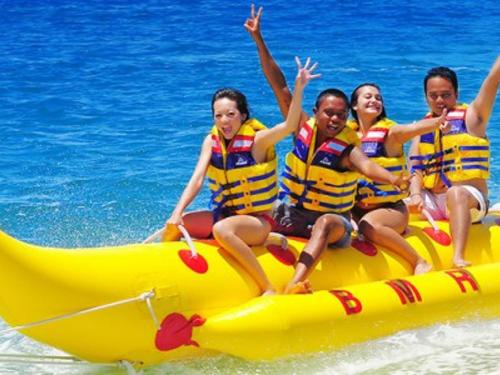 Banana

To extend the experience, you should not miss the traditional banana ride. Available on the beach, you can hire a ride for your group or get together with more people with the same interest.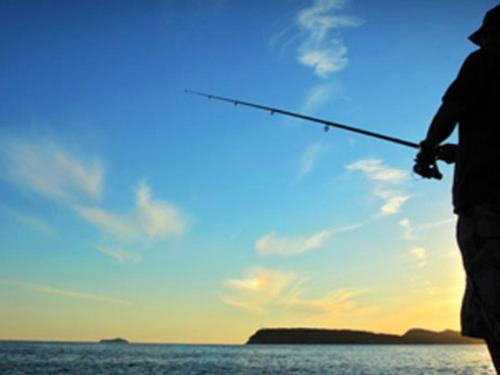 Sport fishing

From 5 miles offshore begins the capture of sporting fish such as dorado, sailfish, marlin, tuna, where you can also see dolphins, whales, giant tortoises, manta rays, among others.
Temporary Activities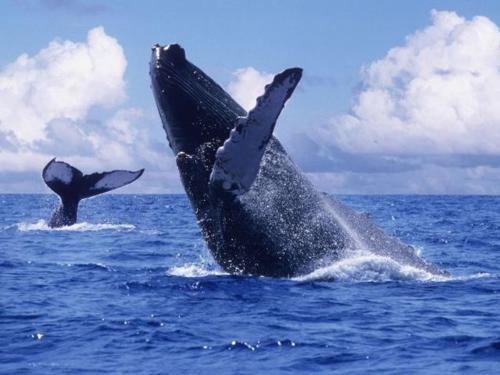 Whale watching ( December to March)

In December, humpback whales travel from Canada to inhabit the coasts of Mexico in the Pacific, and give birth to their young (calves). It is possible to see them when taking a boat or traveling a few meters open sea.
Artistic cultural festival (Saturdays of February)

On Saturdays in February, in the main square of Guayabitos there are varied cultural functions, from music and folk dance to theater and orchestras. Free entry.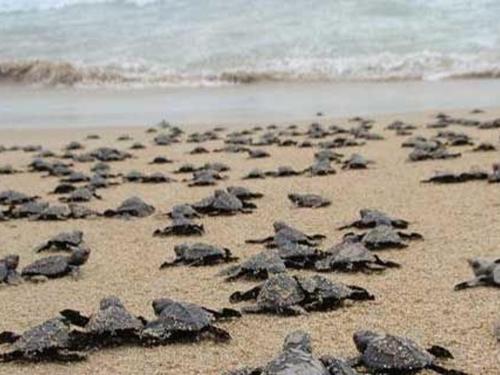 Turtle release (usually in September)

The groups that protect the sea turtle, currently in danger of extinction, have given the opportunity to civil society to participate in their release when there are young.